Custom wholesale barbecue takeaway Kraft paper fried chicken food take out lunch box for restaurant
Product Detail
Product Tags
Fried Chicken Packaging Box
High-quality materials: using optimal materials, no fluorescent agent is added, and food can be directly contacted;
Waterproof film: inner wall film, waterproof and oil-proof, no leakage;
New C-type buckle: buckle-type cover, firm and not easy to pop open, convenient and quick to use;
Intimate dotted line torn edges: the four-sided dotted line is easy to tear design, does not jam, and adapts to all kinds of dining environments;
Semi-circular pores: vent design to keep the food fresh and taste;
High-strength fit: food-grade adhesive to ensure that the lunch box will not crack when used;
Various rich colors can be customized;
item name

Fried Chicken Packaging Box

brand name

OEM

materials

350gram kraft paper

colour

customizable

The available sizes

135*110*65mm,170*140*50m,175*145*65mm,customizable

MOQ (Minimum Order Quantity)

5000pcs

telephone

+86-13533784903

E-mail

raymond@springpackage.com

package

export carton

use    

1.Lunch

2.Salad

3.Fried chicken

4.Barbecue

5.etc.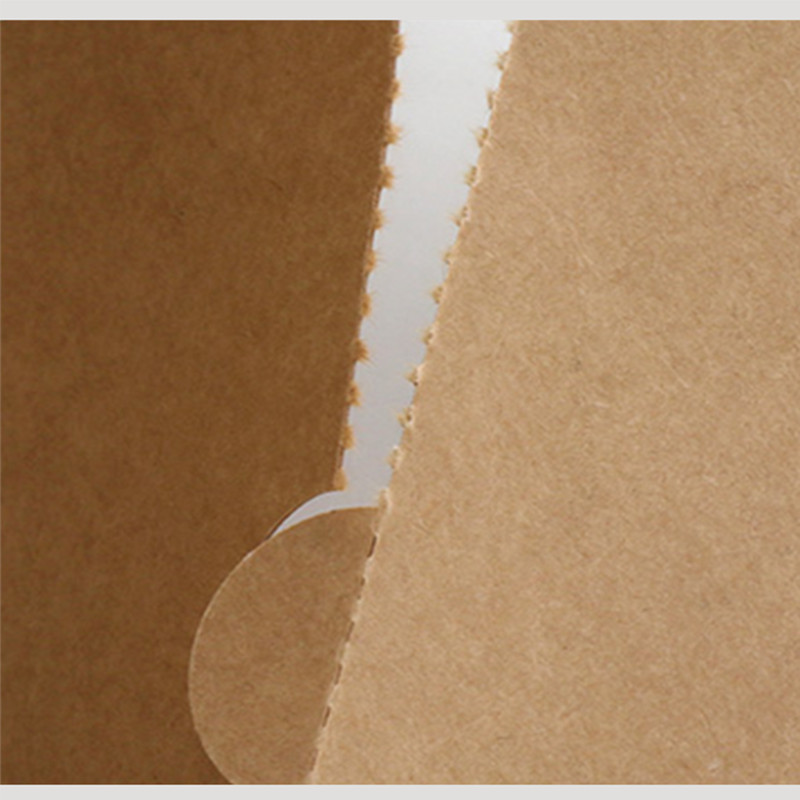 Intimate dotted line welt
Dashed lines on all sides are convenient for ripping, which is convenient to adapt to all kinds of dining environment.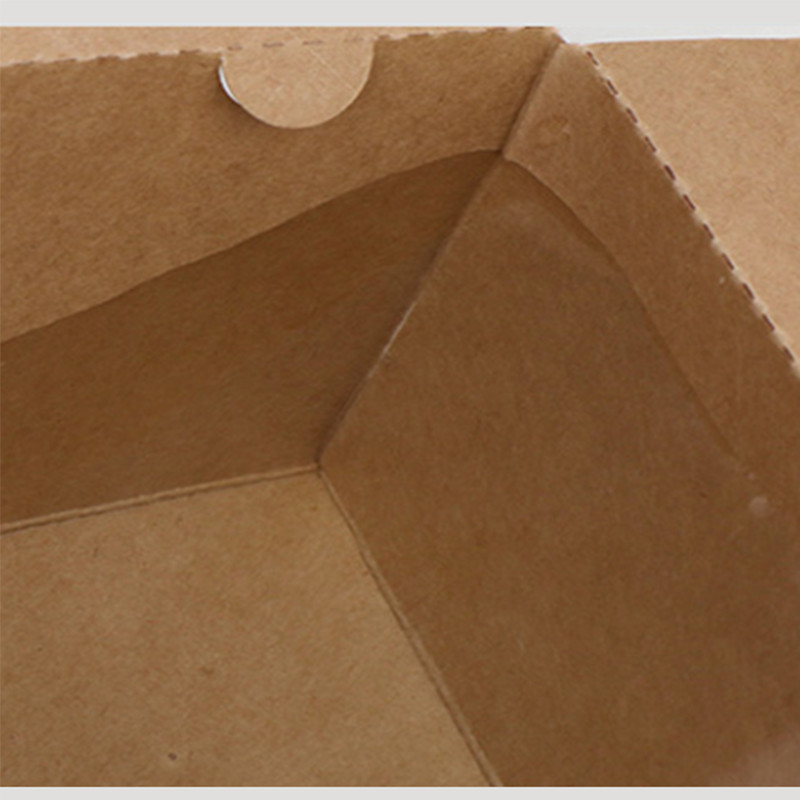 Semicircular stomata
Open air hole, prevent the return of steam, keep food delicious and fresh.
What is this product?
Paper food boxes refer to lunch boxes made of paper materials, generally disposable paper lunch boxes, which are convenient to use and have been widely used in the catering industry. Since the disposable paper lunch box is made of paper materials, it will not pollute the environment, and it can be biodegradable for secondary use and recycling, which is more environmentally friendly.
This product application?
Food packaging uses such as: chicken, chicken fillet, pancakes, chestnuts, barbecue, salads, burgers, bread, etc.
Latest News
Paper lunch boxes are based on paper, and the surface is covered with paraffin wax, polyethylene coating and other containers used for food packaging or for holding hot and cold beverages and hot and cold food. Because they are made of paper materials, they can be recycled and used. By burying or burning, etc., it will not cause serious environmental pollution and has high environmental protection value.
Guangzhou Spring Package Co.,Ltd. is a set of planning,design,production,printing of professional printing enterprises.The company specializes in environmental protection packaging, the mission is to bring "green spring" for the future of the world, specializing in the production of packaging for 14 years. If you need a customized product, please contact.
---
Next:
Custom insulated aluminum foil fried chicken packing box fried snack take out lunch box for restaurant
---
Write your message here and send it to us